Hoot
DIY virtual reality viewer for smartphones.
Adobe Design Achievement Awards Semi-Finalist, 2015
Check out the full website: www.hootvr.com
Hoot is a do-it-yourself virtual reality viewer for smartphones, designed for makers who are interested in trying basic VR experiences on hardware they already own.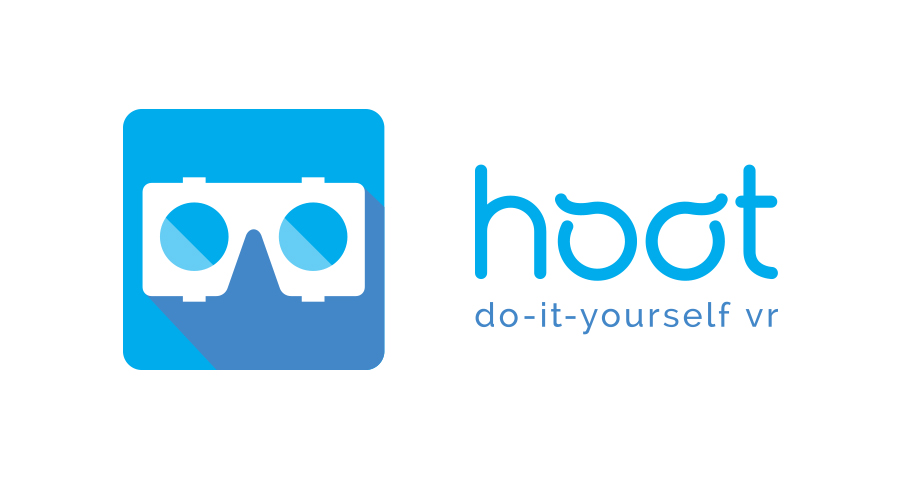 The name and identity reflect the playfulness and inclusivity of the product, which allows for easy assembly and disassembly. The word "hoot" is simple, fun, and is a tongue-in-cheek reference to the nature of VR viewing. Many individuals who try virtual reality experiences for the first time look around with only their head, taking in all of the 360 degrees of information around them.
The viewer itself is made of several acrylic pieces which are held together with friction – no adhesive necessary!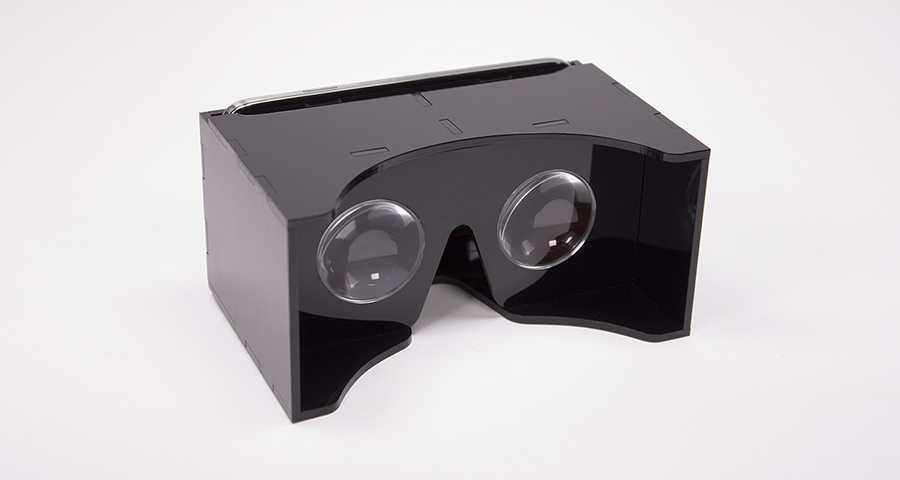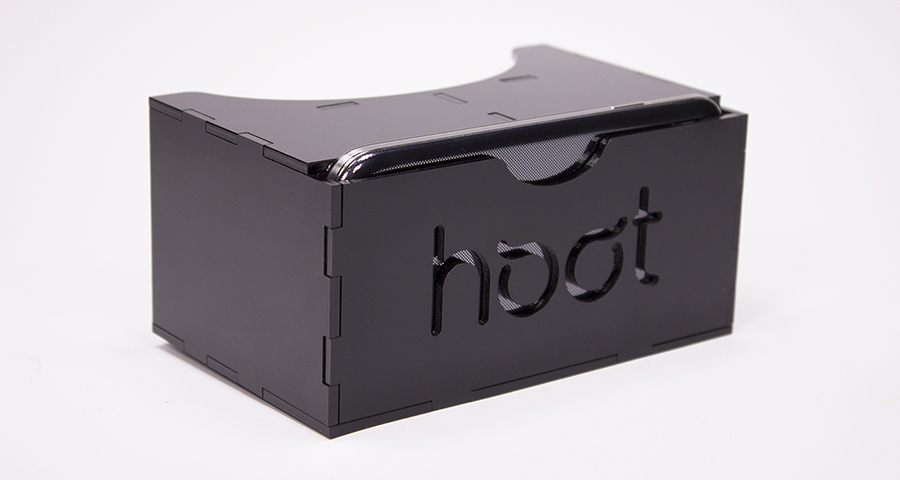 ---
Putting it together
Hoot can be put together in less than a minute, and holds your smartphone snugly while you experience mobile VR environments. Each acrylic piece fits together a specific way, so as not to complicate the assembly process.