Meatshop
Identity and packaging prototype for menswear
Applied Arts Student Awards Winner, 2014
Adobe Design Achievement Awards Semi-Finalist, 2014
Illustration by Victor Wong.
Packaging design for menswear, created with an artisan butchery aesthetic in mind. Multiple prototypes use box board and butcher paper to wrap shirts, socks, and underwear.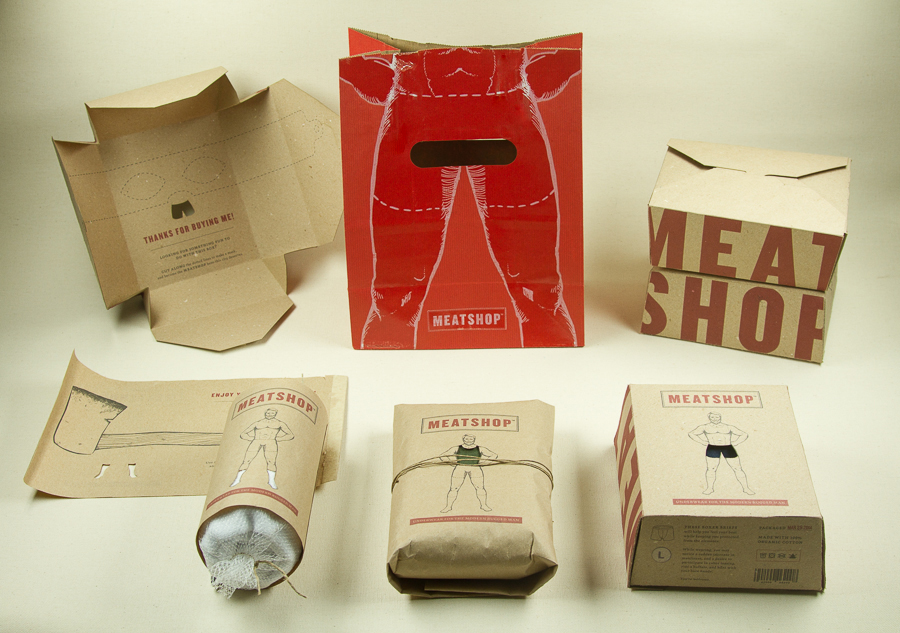 Each product's package has a brief description on the outside, along with unique and whimsical suggestions for post-consumer application on the inside – anything from a paper airplane to superhero disguise.

---
Underwear packaging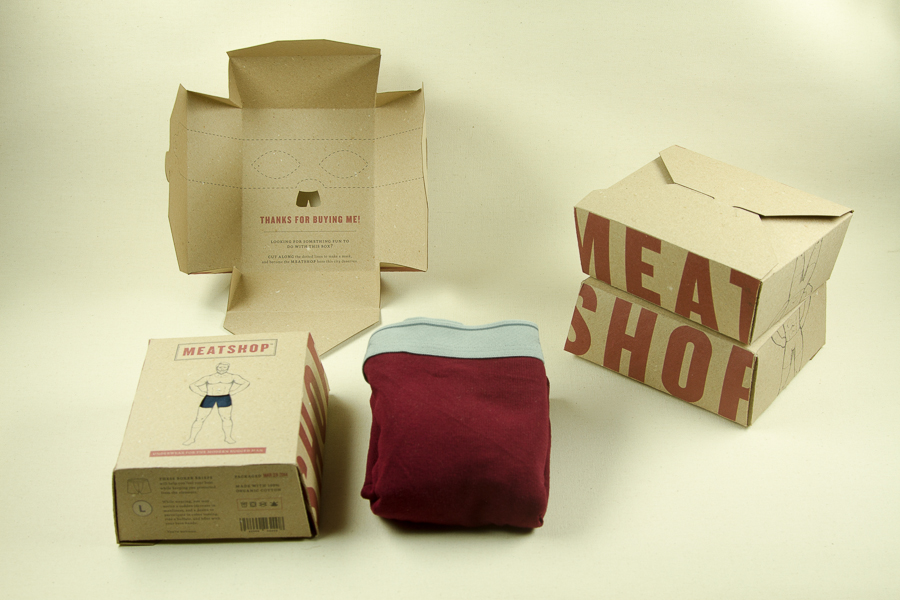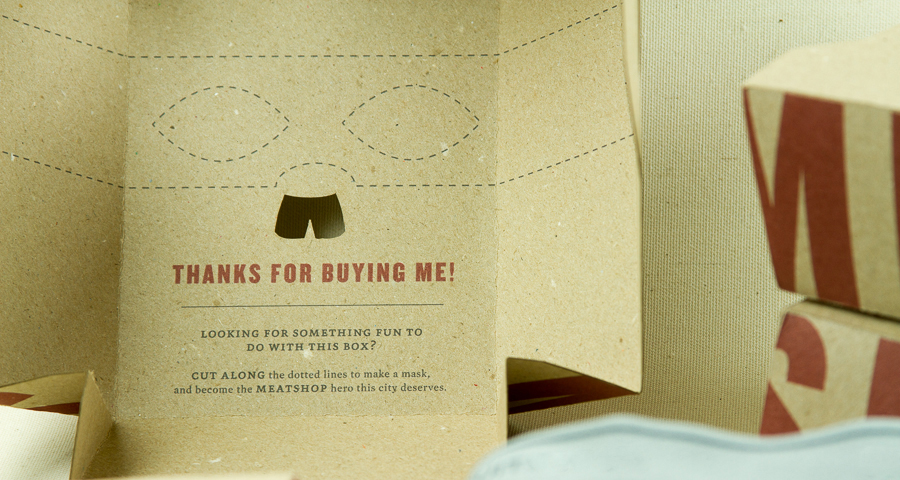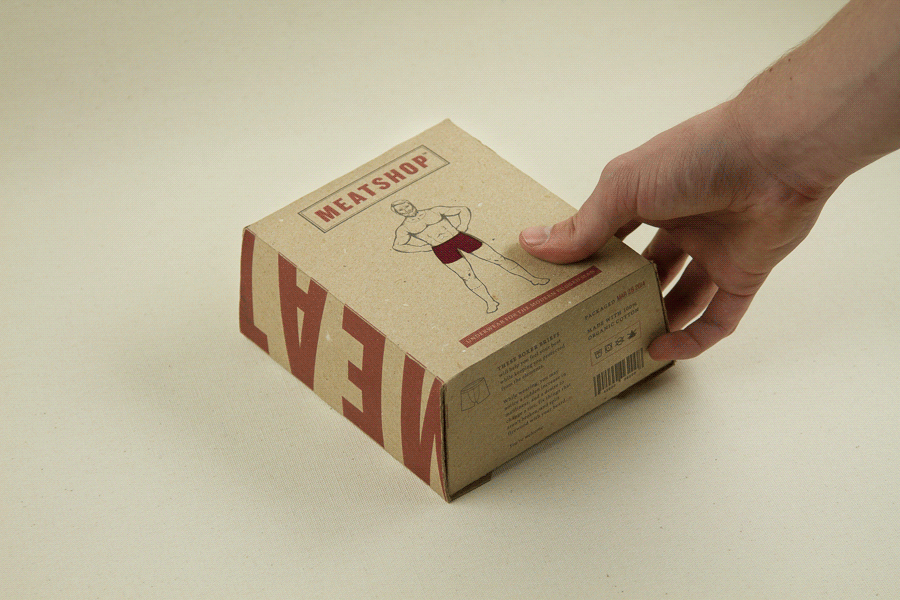 ---
Sock packaging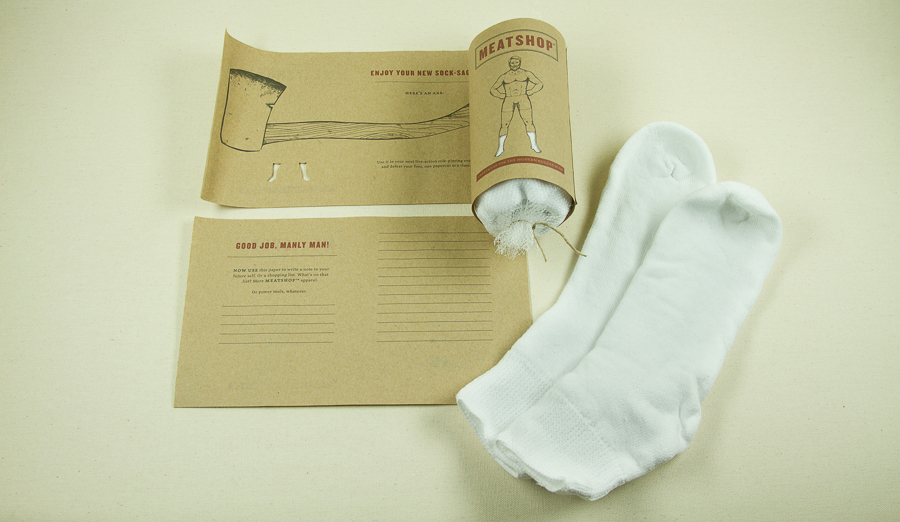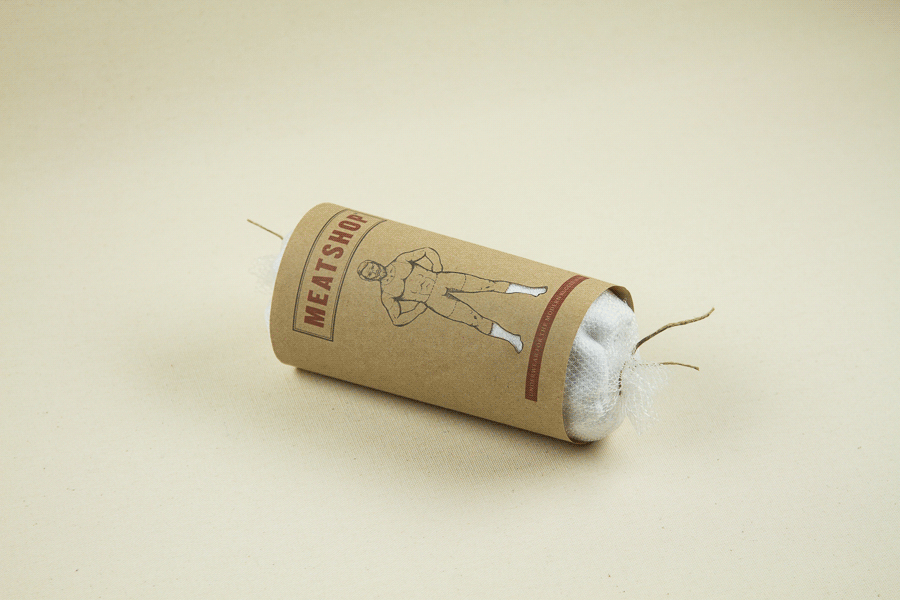 ---
Shirt packaging