Toronto World Expo 2025
Poster and booklet concept for a Toronto World Expo in 2025.
Brand identity concept for Toronto's bid for the 2025 World Expo. The logotype was created with the idea of expanding research in sustainable energy in mind. Included deliverables were a 20 x 30″ poster, passport-sized event programme, and web application prototype.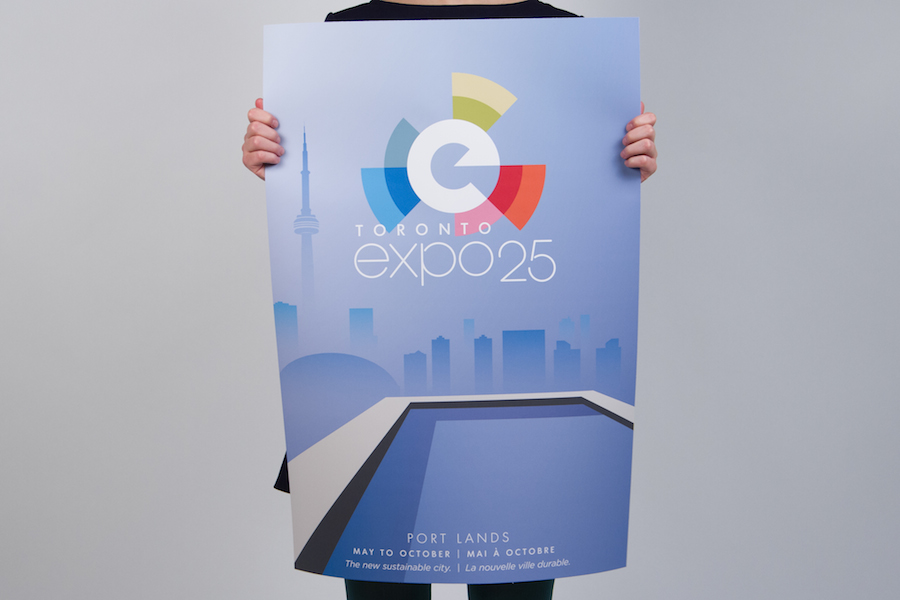 The poster depicts a vision of Toronto as a city that benefits from self-reflection and continued innovation in the areas of sustainability and renewable resources.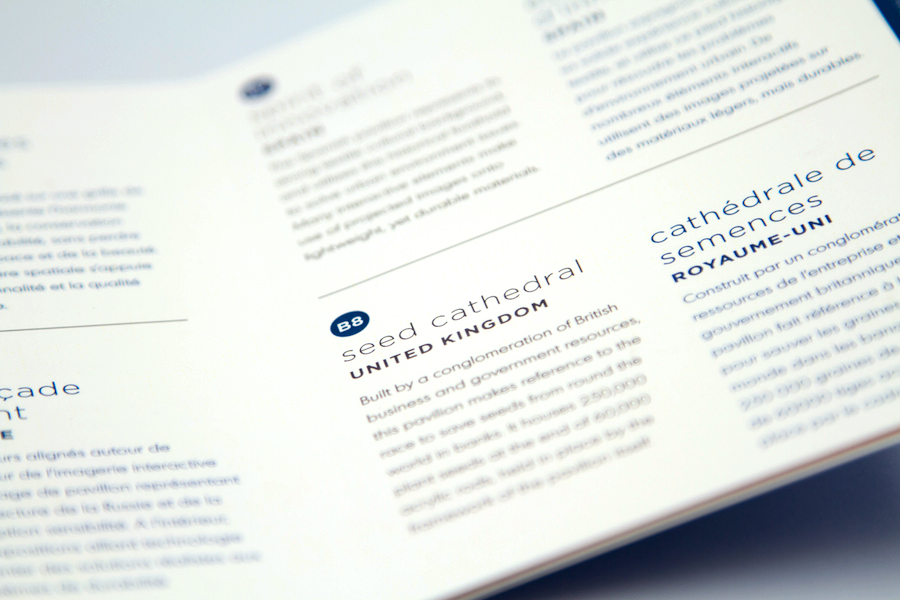 The event programme contains an event map and glossary of various pavilions, their themes, and their countries' scientific endeavours.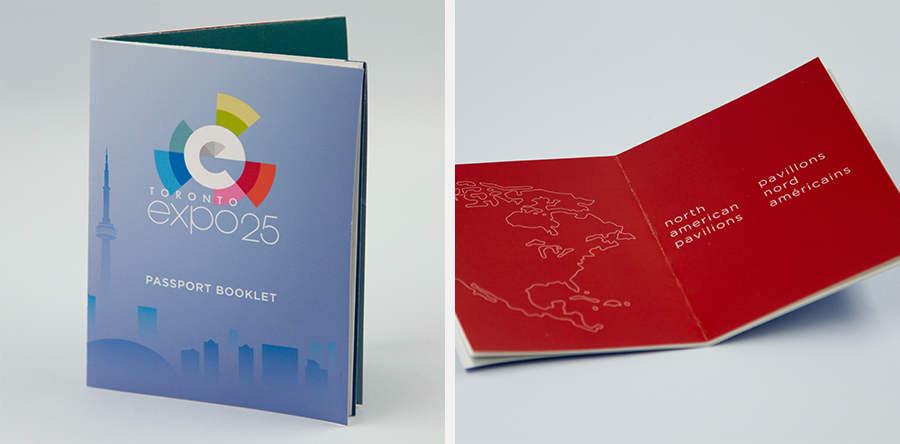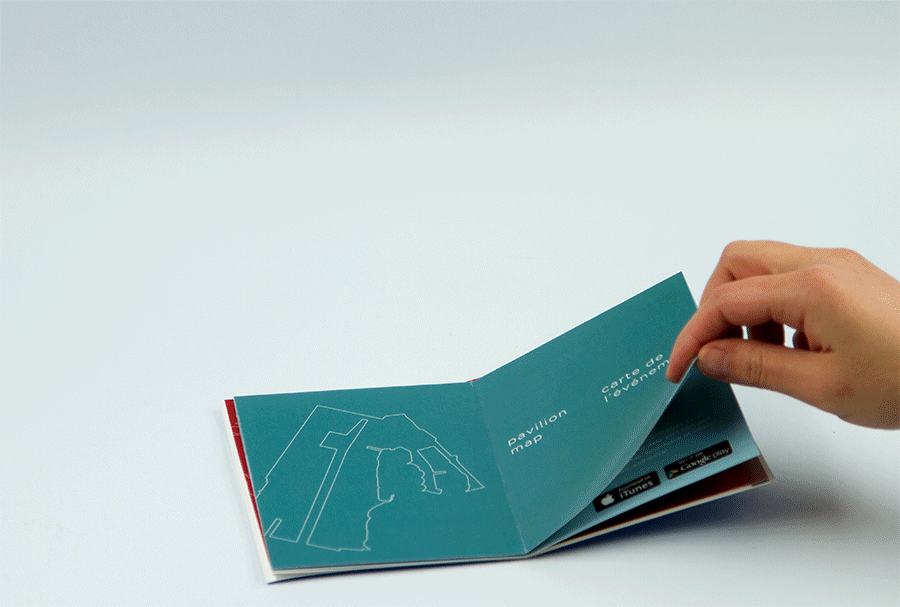 In the middle of the passport booklet is a fold-out map containing event locations in the Port lands area of downtown Toronto, where the World Expo bid is being proposed.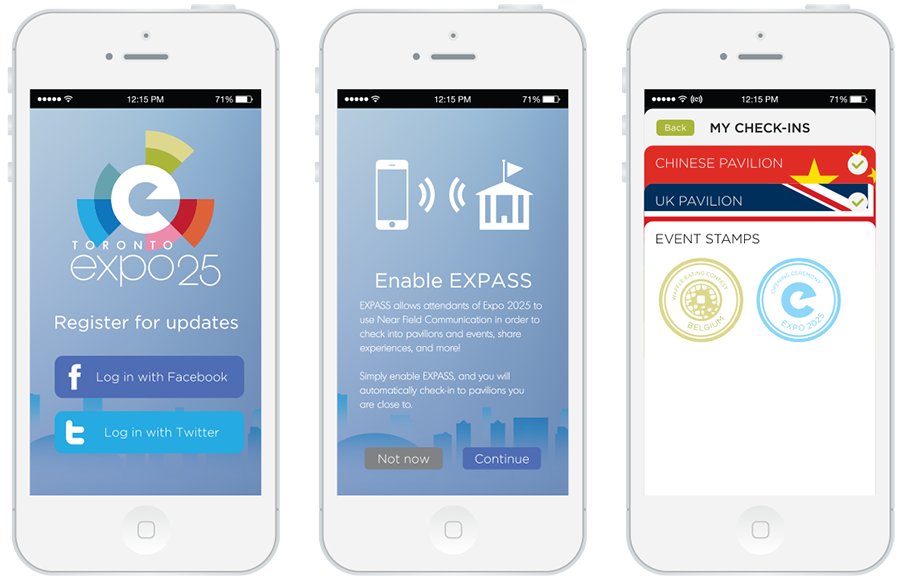 The web application acts as a digital version of the printed passport booklet, allowing mobile devices enabled with near-field communication to synchronize with pavilions and collect event stamps. This idea is inspired by past world expositions, specifically Expo 67 in Montreal, wherein passport booklets would be used to acquire stamps from various events.
Featured in Ward 27 News and York University.